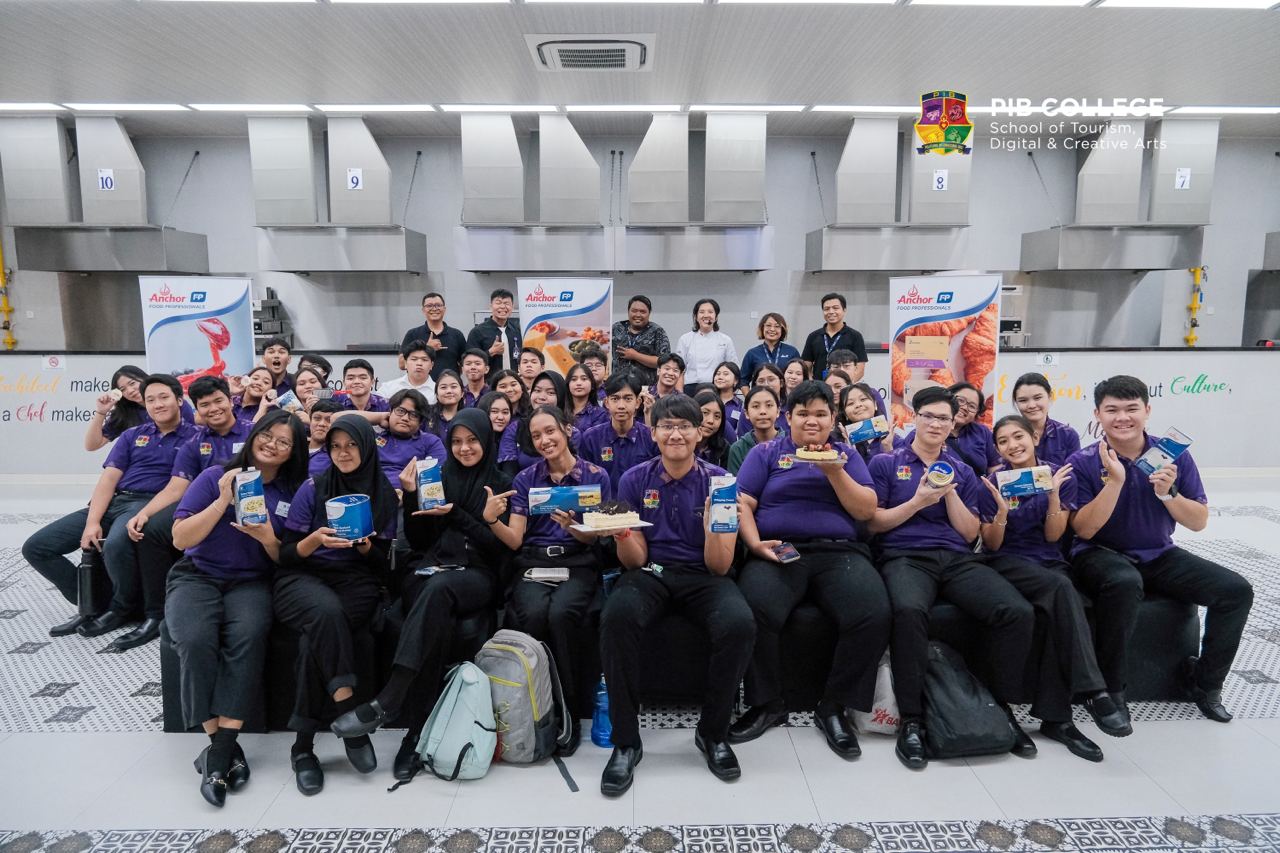 In the realm of culinary arts and gastronomy, mastery thrives on a foundation of hands-on knowledge and practical experience. PIB College, renowned as Bali's premier institution for tourism education, has embarked on a groundbreaking venture by collaborating with Anchor, a global leader in dairy products. Together, they've crafted an extraordinary program tailored for students enrolled in the Culinary Arts & Gastronomy program. This partnership promises to deliver a profound understanding of dairy products, offering students an immersive culinary journey under the expert guidance of Chef Maria, the Technical Chef representing Anchor.
A Deeper Dive into Dairy
At the heart of this unique program lies the exploration of a diverse range of dairy products, including butter, cheese, whipping cream, and cooking cream, all bearing the esteemed Anchor label. Students embark on a comprehensive journey, delving into the origins and intricacies of these foundational ingredients. They not only learn to identify these products but also gain the indispensable skill of discerning their quality, a hallmark of any accomplished chef. Beyond recognition, students are meticulously trained in the precise utilization of Anchor's dairy products across a spectrum of recipes. The curriculum encompasses understanding when and how to employ butter to enrich flavors, crafting the perfect cheese sauce using Anchor cheese, and employing the velvety richness of whipping cream in a myriad of delectable desserts.
Crafting Culinary Delights: New York Cheesecake and Vanilla Cake
No culinary experience is complete without indulging in the sweet side of gastronomy. Chef Maria, guides students through the intricate artistry of crafting two iconic desserts: the New York Cheesecake and the classic Vanilla Cake. These delicacies not only challenge their culinary skills but also illuminate the pivotal role that Anchor's dairy products play in achieving the ideal taste and texture.
In conclusion, this collaborative endeavor between PIB College and Anchor stands as a testament to PIB College's unwavering dedication to providing its students with access to the culinary industry. The program underscores PIB College's commitment to delivering a superlative learning experience, arming students with the knowledge and skills necessary to excel in the fiercely competitive culinary landscape.
The Culinary Arts & Gastronomy program at PIB College, in partnership with Anchor, represents a unique and invaluable opportunity for aspiring culinary artists. With the mentorship of Chef Maria, an in-depth understanding of Anchor's dairy products, and hands-on culinary experiences, PIB College empowers its students with the expertise needed to meet the ever-evolving demands of the culinary world. This partnership not only anchors excellence in culinary education but also propels the next generation of culinary virtuosos towards a promising future in the industry. (STV)